While getting globally recognised, Indian actors often get mistaken for someone else by the Western media.
When Sonam Kapoor was wrongly captioned as Deepika Padukone at Cannes, many were surprised with the US media, who usually take defamation seriously!
However, this wasn't the first time an error was made. At Met Gala this year, a video surfaced online where people were referring to Deepika Padukone as 'Priyanka'. She was also called 'Priyanka' during the promotions of xXx: Return of Xander Cage.
This did not go down well with Deepika. "It's not just me who should be offended but each one of you should also be offended because it's not just ignorance but also racism. Two people of similar colour are not the same people. So, you as fellow Indians should be calling them out and educating them," Deepika said during a press conference before Cannes.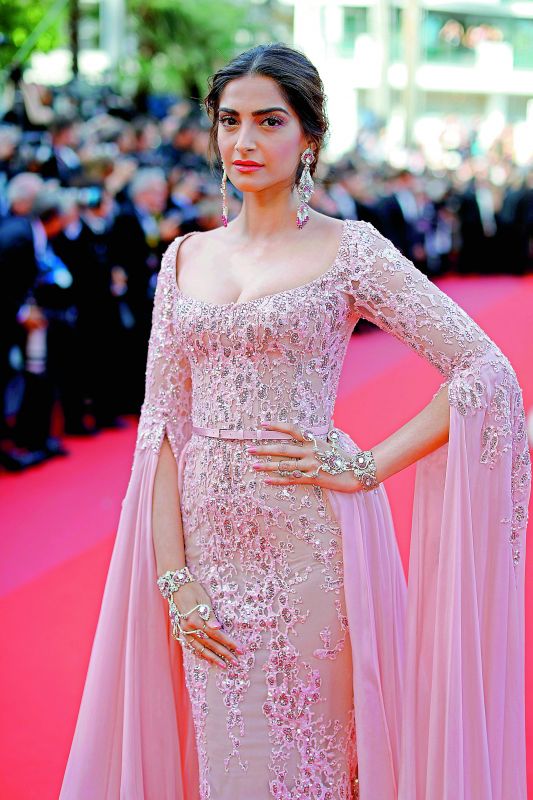 Sonam Kapoor at Cannes 2017
While the whole point of a journalism agency is to be correct, some disagree. Pritish Nandy, a well-known Indian media personality says that the Indian actresses are not familiar faces, and so being mistaken was inevitable. "There are far too many celebrities who attend such events, and the media only remembers the ones who are more visible in their day-to-day paradigm. So, for them to remember someone who has done just one film or has attended a single event throughout the year is a difficult task. Look at Sofia Vergara, it took her such a long time to get that kind of recognition." He goes on to add that one should have done something worth remembering to call them a celebrity.
Also, when a celebrity is representing a brand at an event, it is the responsibility of the brand to make sure that the media gets the celebrity's name correct.
Ad guru Prahlad Kakkar says, "There are only two Bollywood celebs who worked in Hollywood in the recent past. It is obvious that they will mistake one for the other. When Sonam was mistaken for Deepika, she was at Cannes for the brand L'Oréal, and it was their responsibility to see that she's identified correctly. Apart from Aishwarya Rai, Deepika Padukone and Priyanka Chopra nobody has done anything great that the Western media should recognise them."
This happens in India too. "During a film festival, the Indian media took one Chinese actress for another. The press didn't get most of their names right," Prahlad adds.
Agreed that the actresses haven't worked too much in Hollywood, but soon, we hope, they will be 'celebrity enough' for the Western media to get their names right.